Do not expect a comprehensive reply. Women different and like different traits in men. But despite the individuality of each woman has several features which all women have accounting: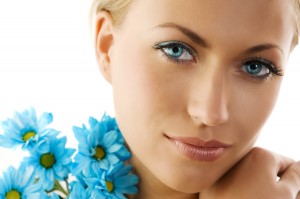 Leadership – women like strong men. This is not about physical strength, and that man must create the impression and to behave like a leader. A man must have a strong will to be independent and confident in their skills. Every man must have self-confidence of a successful man.
Char – this is something unique and highly individual. Everybody likes charming people. No specific explanation of what exactly is the charm. Perhaps this is to get everyone to feel comfortable in your company.
Dynamic – Women love dominant men. This is one of the traits of leaders. Women do not fall for sappy, dependent and indecisive men who do what they want.
Aggressiveness – not about physical aggression, but for aggressiveness toward life – that means you know exactly what you want from life and know how to achieve it. And most importantly – to do everything possible to achieve it.
Unpredictability – women love men unpredictable, not least because women love to be surprised. Predictable people are boring. The ability to surprise women should become part of us men.
Style and Fashion – whatever you speak, every woman draws attention to the male taste for clothes, life, art, etc.
And many other things we will not discuss now. These are basic and if you master, the rest will come by itself.